There are two kilns. Both are firing clay, but turn the heat up on one and it will give you porcelain. The other kiln gives you ceramic tiles. What's the difference and which should you choose for your home design?
A Closer Look
It's not quite that simple. Porcelain is made of white clay mixed with feldspar and finely ground sand, fired in the kiln between 1,200 and 1,400°C. On the other hand, ceramic tiles are made of red or brown clay, fired at around 900°C.
Porcelain tiles are less dense and less porous, making them a great choice for bathrooms, wet rooms, cooking areas and outside spaces. However, our ceramic tiles come with a good glaze, letting you cover your bathroom or kitchen with these exquisite designs, even if they're indoor-only.
Getting Creative
Ceramic often comes in small, rectangular tiles, which can be laid in stack bond, brick bond or funky herringbone. With our colour collections, you can also mix and match shades to create your own inspiring design!
The Catalan Range
Take our Catalan Glazed Ceramic. It's available in six hues, letting you invent your own pastel arrangement. These tiles suggest an authentic hand-finish, making for an impressive wall or floor of pinks, whites, greys and taupes. Pink comes into its own when contrasted with greys, bringing warm tones to cool neutral shades.

Regent Glazed Ceramic Tiles
Our Regent range has the 'retro' look, especially when our white tiles are laid in a subway-style brick bond format. These make for a sleek bathroom or functional kitchen; thanks to the glaze, our ceramic tiles are also hygienic and food-safe!
If white feels too bright, you can always opt for the 'warm monochrome' aesthetic, with our Regent tiles in warmer neutral tones. Our pink shades stand out beautifully against softer greys, bones and taupes. On the other hand, you can never go wrong with the stark contrast between pink and white. This is your chance to try out your design skills, especially as ceramic is less brittle than porcelain and easier to work with, ideal for DIY enthusiasts.
Monaco Glazed
Ceramic can also be glamorous, with our Monaco range promising breathtaking design for bedrooms and living rooms. The 10 colour choices include the softest rose, milky white and a botanical green hue, as well as a rich crimson. Swathes of deep red are in style this year, as we see bold colours and dynamic personalities driving design choices, making Monaco Crimson an inspiring, welcoming and on-trend decor.

The Majorca Collection
From French-inspired Monaco to this Spanish brick tile! Our Majorca tiles come in six nature-inspired hues, including a soft ocean. You might consider ocean or fern for a soft backsplash or wall colour, as it suggests a restful atmosphere reminiscent of a spa retreat.
If you're looking for an indoor tile to brighten up your bathroom or kitchen splashback, our glazed ceramic tiles are an excellent choice, particularly if you want to put your design dreams into action!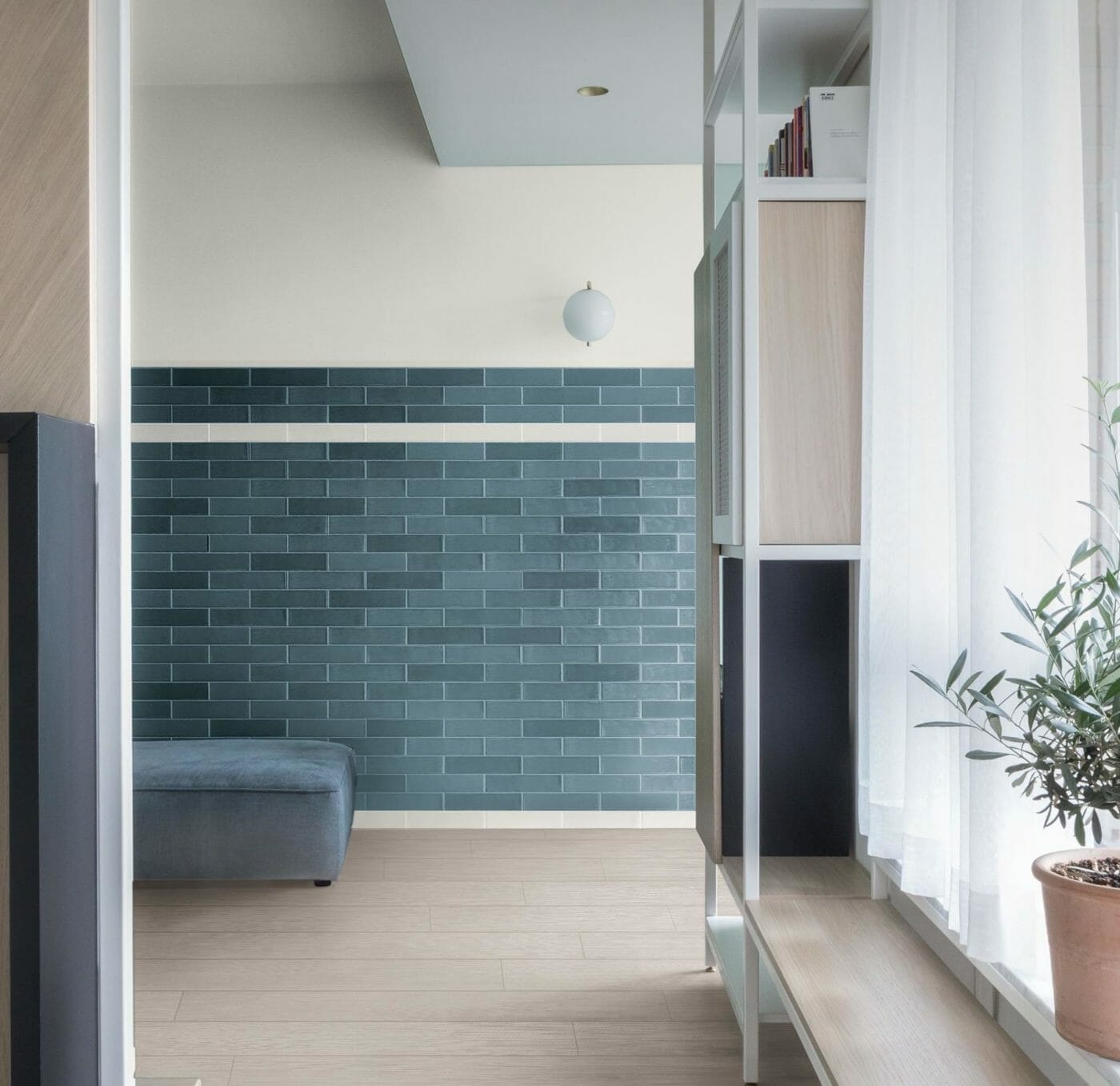 Browse Our Website
Discover these tiles by browsing our website or by viewing them in person in one of our showrooms!
We also showcase our tiles on Facebook, Instagram, Twitter and Pinterest, so follow us for offers, design ideas and more.