At Terzetto Stone, we believe that every space has a story to tell and our wall and floor tiles are the canvas upon which these stories unfold. We're excited to introduce you to our latest additions, two remarkable tile ranges and some stunning new products in our existing Marseille Decor range.
New Additions To Our Tile Ranges
Timeless charm meets modern convenience with our Campania Tumbled Effect Porcelain range. These tiles are a testament to the art of replicating the past while embracing the present. With its tumbled edge and authentic limestone appearance, these tiles capture the essence of a bygone era. Best of all, they come with the modern benefits of low maintenance and cost-effectiveness. Available in three elegant colours – Ivory, Sand and Grey – and four versatile sizes, Campania offers design flexibility that caters to your unique vision. For those looking to make a statement, we also offer a Roman Opus Pattern, a repeating 12-tile pattern that combines four sizes for a captivating effect.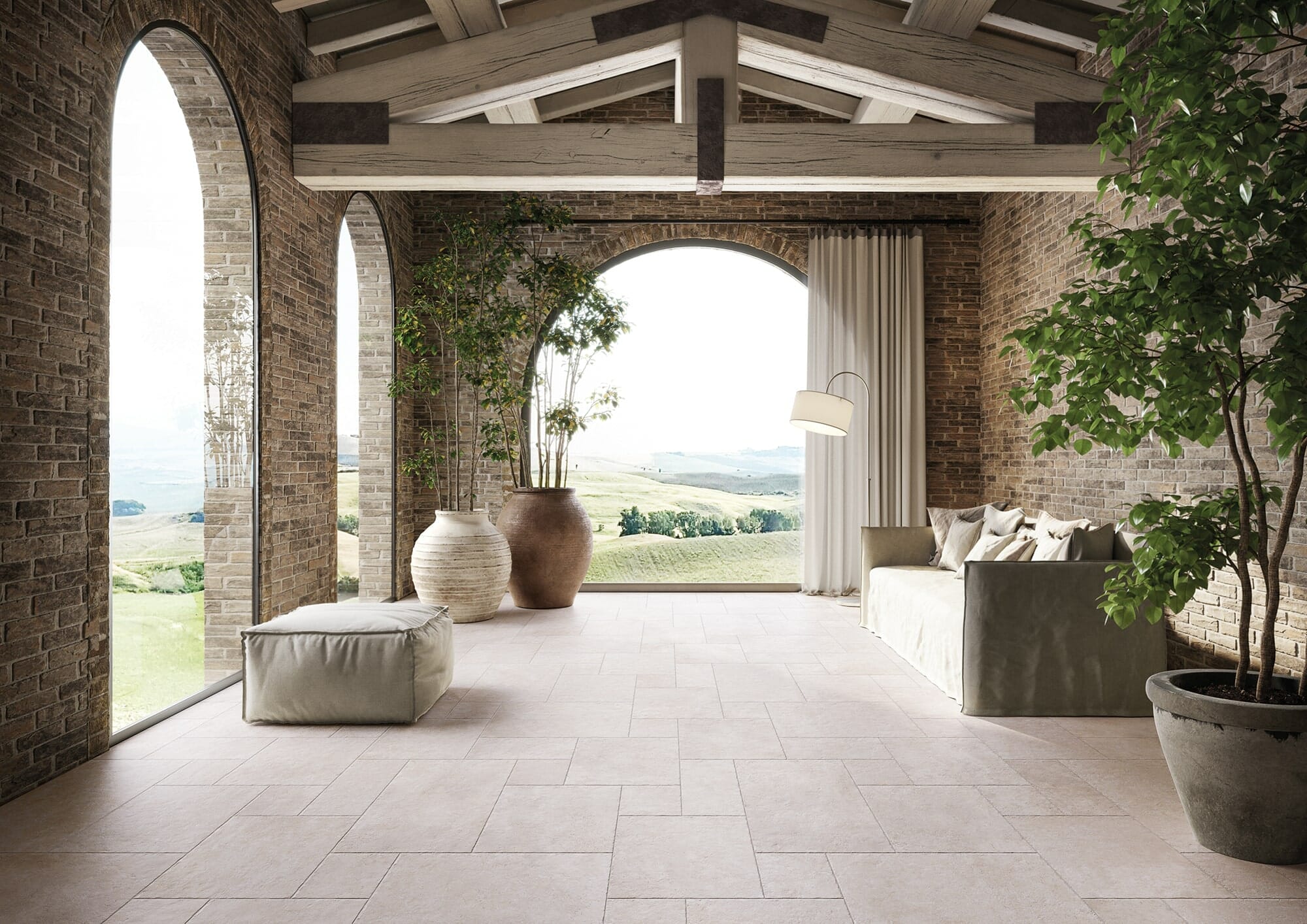 Next, the Carrara Honed Marble range brings timeless elegance to your space with its sophisticated, muted golds, milky whites, and greys. This marble exudes a classic contemporary charm, making it the perfect canvas for your design aspirations. Its square-edge finish ensures seamless integration with any colour palette, giving you the freedom to explore your creativity. To complement your design vision, Carrara Honed Marble is also available in matching brick tiles and herringbone mosaics, allowing you to add depth and dimension to your projects.
Each of our new ranges are suitable as both wall and floor tiles.
Elevate Your Interiors With The Marseille Decor Range
Our Marseille Decor range has been expanded with two new additions that are sure to lay the foundation of your interior design dreams.
The Marseille Decor Five Porcelain tile is part of a collection featuring ten stunning décor designs. Suitable as both wall and floor tiles, Marseille Decor Five Porcelain is perfect for creating a stunning backsplash, a complete bathroom transformation, a welcoming hallway or a captivating feature wall.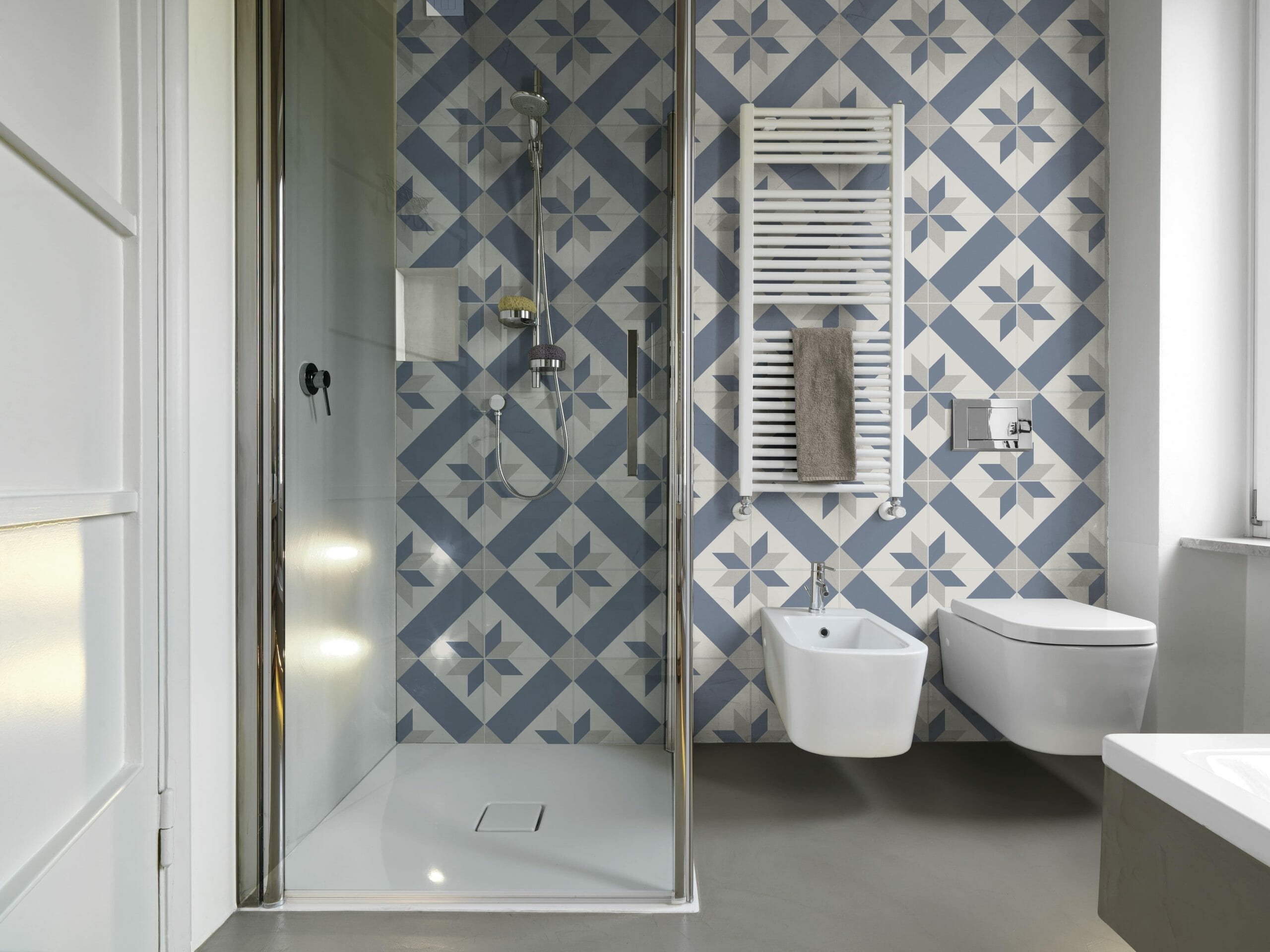 Another gem in our Marseille Decor range, the Marseille Decor Seven Porcelain promises to add a touch of elegance to your space. These Italian porcelain tiles are versatile, making striking wall and floor tiles alike, a perfect choice for creating eye-catching design elements in your home.

The Marseille collection incorporates colours that range from classic black and white to modern blues, greys, and copper browns; these wall and floor tiles offer a diverse palette to inspire your creativity.
Order Your Wall And Floor Tiles
We understand that timely delivery is crucial for your projects. Our nationwide delivery service is designed to be competitively priced, fast and reliable. We clearly display delivery costs based on the weight and size of your order in your shopping basket. No hidden fees, just straightforward pricing.
Your design journey begins here at Terzetto Stone. Explore our new tile ranges and products on our website, where you can also order tile samples to see and feel the quality for yourself. Alternatively, see our tiles in person at one of our five showrooms! We also showcase our tiles on Facebook, Instagram, Twitter and Pinterest, so follow us for offers, design ideas and more.