At Terzetto Stone, we're dedicated to transforming spaces with the most exquisite tiles. With that in mind, we're thrilled to unveil our brand new brochure, proudly displaying our tiles online and in print. This showcases our latest collections as well as some of our classic ranges in both natural stone and porcelain tiles, to help guide you with design ideas and inspiration. Join us as we explore the benefits of our brochure and how to get your hands on a copy, while also recommending some of our most popular products.
What's Inside Our Brochure?
Our new brochure is more than just pages; it's a curated collection of design possibilities. Inside, you'll find stunning visuals of our tiles, each one waiting to tell a unique story in your space. See them within some truly stunning interior and exterior projects. From the timeless allure of natural stone to the versatility of porcelain and the creativity of decorative tiles, our brochure is your window into a world of elegance and style.
Among the many gems in our collection, a few tiles transcend trends and remain a popular staple. Here are some of our most popular products you'll find among our tiles online and in the brochure:
Bourgogne Grey Porcelain
This tile captures the essence of rustic charm with its tumbled edge effect and authentic limestone look. It's a favourite for those seeking timeless elegance. We have a great choice of indoor and outdoor large-format porcelain tiles at great prices, find out more here.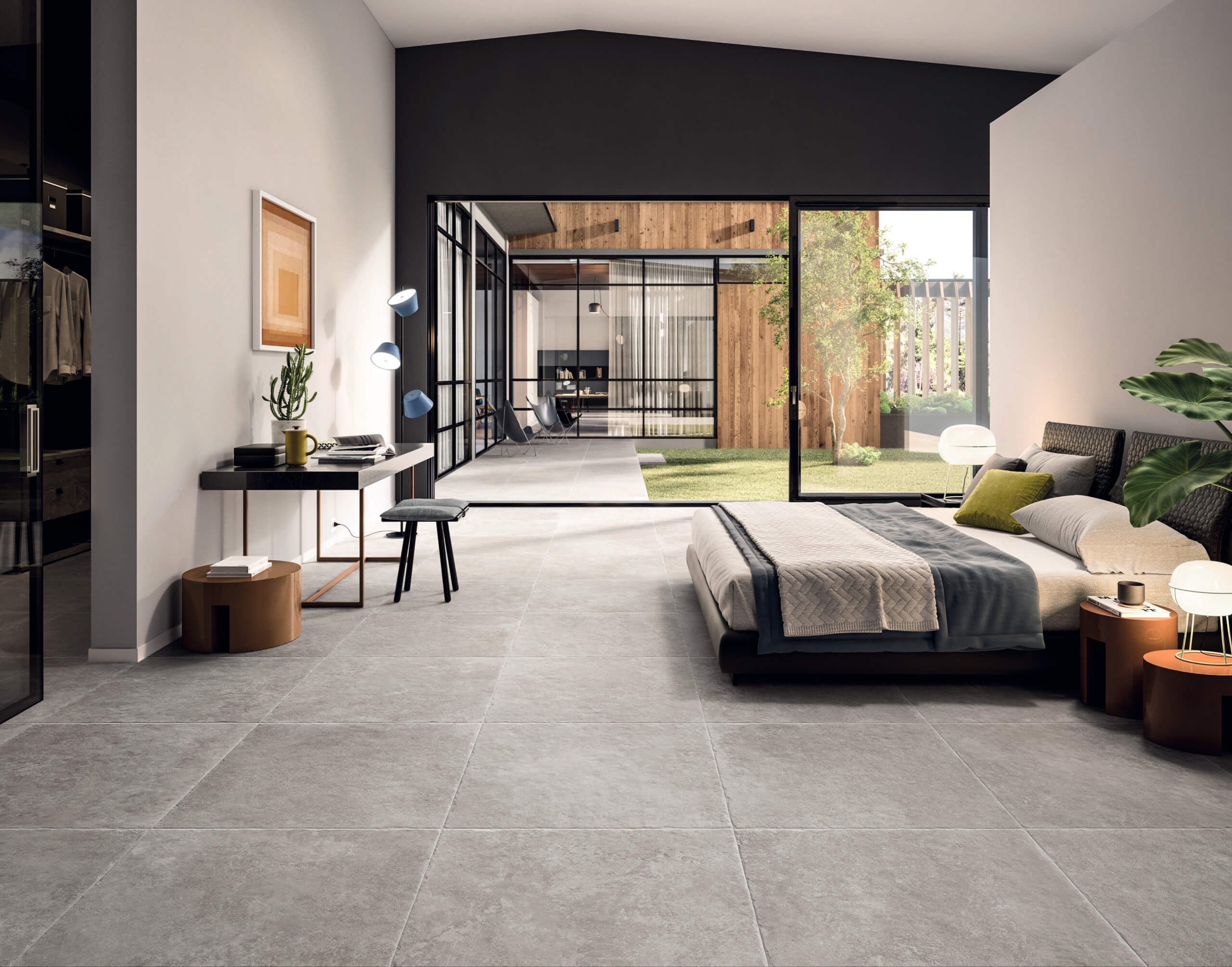 Geneva Natural Coast Porcelain
Inspired by the aesthetics of different stones and marbles, this unique Italian porcelain exudes style in the movement and character of its surface. Available in several different sizes, colours and finishes, click here for more information.

Marseille Decor Porcelain
Those looking to add the wow factor to a space often land on the Marseille Decor Porcelain range. Suitable for walls and floors, each of these Italian tiles features opulent designs and bold colours. We recently added 2 new tiles to this range in the Marseille Decor Five and the Marseille Decor Seven. They are all part of our Principle Range, offering quality tiles at an excellent value.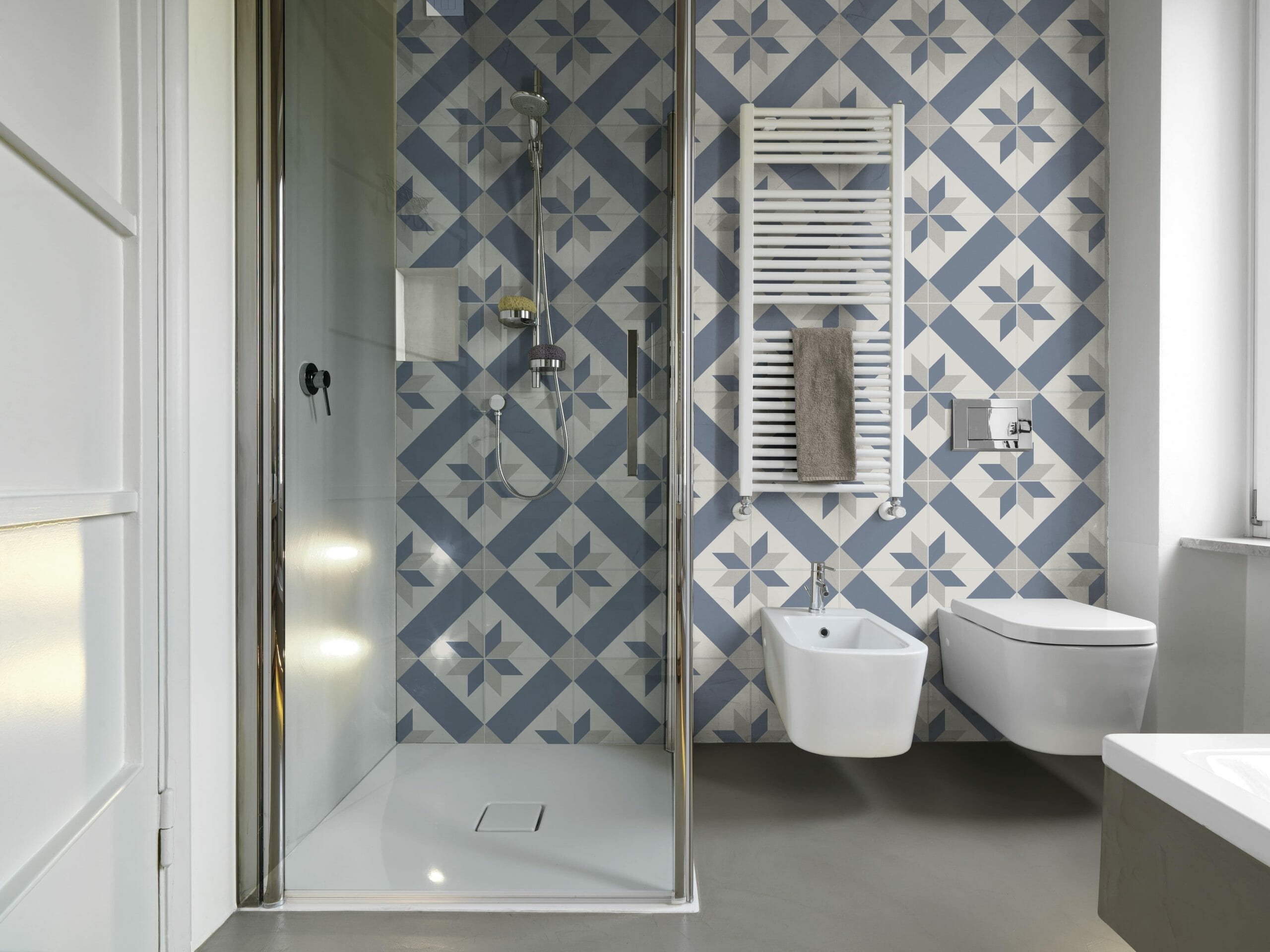 Your Design Companion
Will you be browsing your tiles online or in print? Whatever you prefer, our brochure isn't just a catalogue, it's a design companion that offers several advantages:
Comprehensive Selection
Explore our entire range of products in one place, allowing you to compare and choose with ease.
Visual Inspiration
Our brochure is brimming with stunning visuals that spark your creativity and help you envision your ideal space.
Detailed Information
Get all the essential product information, including sizes, finishes and design options, at your fingertips.
Getting your hands on our brochure is a breeze. You can request a digital download on our website, allowing you to access it instantly from the comfort of your home. If you prefer the tactile experience over browsing tiles online, we can also send a physical copy directly to your doorstep.
By requesting our brochure, you open the door to a world of design possibilities. But that's not all. When you sign up, you also become part of the Terzetto Stone community, with exclusive benefits, including regular updates and periodic newsletters. You could be among the first to hear about our new products, design ideas and special offers!
Browse Our Tiles Online And In Print Today!
With your brochure in hand, you can explore our collection, imagine the possibilities and create spaces that tell your story. If you're eager to see our tiles in person, you can visit any of our 5 showrooms to get a firsthand look before making your decision.
Whether you're browsing tiles online, requesting either a digital or physical brochure, or visiting our showrooms, we're here to guide you through your design journey. You can also order tile samples via our website, allowing you to touch, feel, and experience the quality of our tiles in your own space. We encourage you to explore all the possibilities before placing your order!
Request our brochure today and take the first step towards creating the home of your dreams. We also showcase our tiles online on Facebook, Instagram, Twitter and Pinterest, so follow us for offers, design ideas and more.