As the leaves turn brilliant shades of red and gold, there's a palpable sense of change and renewal. Autumn, with its cosy vibes and breathtaking natural beauty, is the perfect time to refresh your interior spaces with new tile designs. The changing of seasons often inspires new design projects and what better season to do it than the glorious autumn? Join us as we explore the magic of autumnal colour palettes and recommend some exquisite products to enhance and transform your home.
Nature's Colour Palette
Autumn gifts us a rich and earthy colour palette that effortlessly translates into interior design. Think inviting tones like: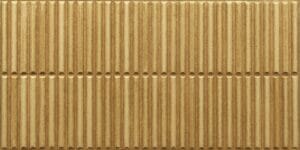 These hues not only capture the essence of the season but also infuse your space with a sense of warmth and comfort. Here are some of our favourite products that we think capture the spirit of autumn and would make for truly enduring tile designs.
As we mentioned in a previous blog, our Campania Tumbled Effect Porcelain is a perfect choice for autumn-inspired projects. The colour options beautifully mimic the natural stone's earthy tones, bringing rustic charm to your floors and walls.
For a touch of autumnal elegance, consider the Sahara Natural Porcelain in Sand. The warm tones evoke the essence of fallen leaves, making it an excellent choice for creating a cosy atmosphere.
If you're looking for timeless sophistication with an autumn twist, Carrara Honed Marble is your answer. The muted golds and greys in this marble perfectly complement autumn colour schemes, creating a sense of luxury.
Wood Effect Tiles
Autumn is all about the beauty of nature's transformation and our wood effect tiles capture this essence perfectly. Consider options like the Fiorino Natural Porcelain range or the Parquet Natural Porcelain range to introduce warmth, texture, and organic wood detailing into your tile designs.

Wood effect tiles offer a convenient way to infuse your interiors with the charm of natural wood without the maintenance hassles. They're perfect for creating that cosy, autumnal ambience. These tiles not only add warmth and texture but also bring a touch of the outdoors inside, connecting you with nature even as the days grow shorter.
Tile Designs Made Easy
At Terzetto Stone, we make it easy for you to embark on your autumn tiling project. Our website offers a wide range of products, including those mentioned above, to suit your autumnal tile design vision. You can browse our collections, view images and find detailed product information to make informed choices. You can also order tile samples via our website to see and feel the quality and colour firsthand. We understand that choosing the perfect tiles is a tactile experience and our samples ensure you get it right. Alternatively, see our tiles in person at one of our five showrooms!
As the beauty of autumn unfolds around you, let your interiors mirror the warmth and charm of the season. Embrace the spirit of change and renewal with Terzetto Stone's exquisite tiles. With Terzetto Stone, your autumn tiling project is just a click away from becoming a reality. Let the magic of the season inspire you and let our tiles bring your vision to life.
We showcase our tiles on Facebook, Instagram, Twitter and Pinterest, so follow us for offers, further ideas for your tile designs and more.