As the rich, earthy hues of autumn finally arrive, we've developed a taste for the cosy embrace of cocoa and caramel tile colours that mirror the comforting tones of this season. Join us as we explore these deliciously inviting warm tones and discover how they can bring autumn's embrace into your home.
Parquet Natural Porcelain (Mocha/Cognac)
Our Parquet Natural Porcelain is like an autumn afternoon captured in a tile. This range offers an authentic parquet wood look in four natural, warm tile colours – Mocha and Cognac among them. The beauty of these tiles is that they bring the character and charm of a wooden floor without the maintenance.
Imagine these tiles in your living room, the soft, earthy tones enhancing the cosy ambience. Their large size offers a sense of grandeur that elevates any space.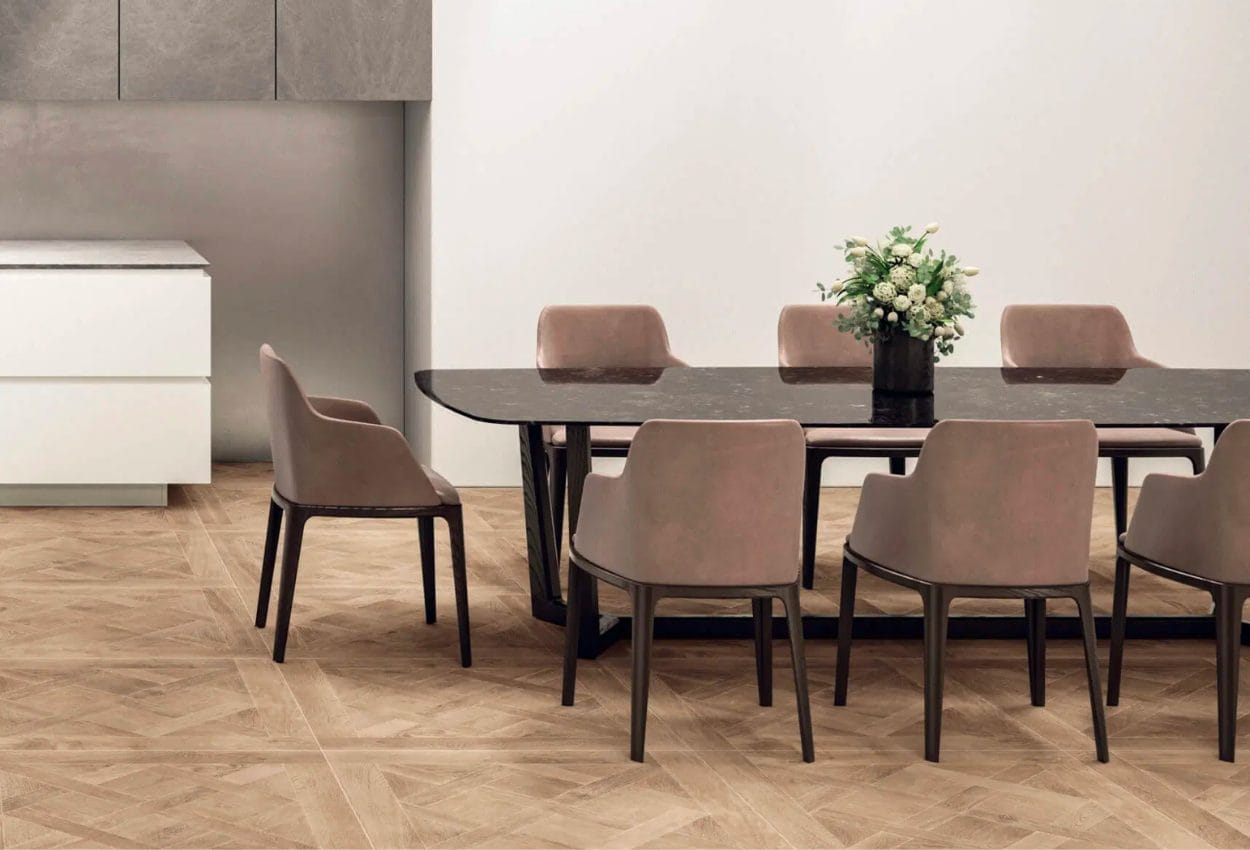 Fiorino Natural Dark Wood Porcelain
Fiorino Natural Dark Wood Porcelain tiles are a testament to the beauty of hardwood floors, combined with the durability and low-maintenance qualities of Italian porcelain. The slightly undulated surface gives these tiles an authentic feel, making them perfect for both traditional and modern interiors.
Available in various sizes, including different plank widths, these tiles offer versatility in design. Consider these tiles for any area of your home for an inviting atmosphere, ideal for autumn gatherings.

Marseille Décor Seventeen
For those who seek to create a statement, the Marseille Décor Seventeen Porcelain tile is part of a stunning collection of décor designs. Imagine these Italian porcelain tiles as a feature wall in your living room or as a stunning backsplash in your kitchen. The range's versatility ensures you can infuse the tones of autumn into any space.
Catalan/Regent Glazed Taupe Ceramic
Catalan/Regent Glazed Taupe Ceramic tiles open a world of possibilities. These tiles mimic authentic hand-finished tiles and look fantastic in bathrooms, kitchens, or as feature walls in living spaces. With waterproof properties and suitability for wall use, you can mix and match tile colours to create your unique design, incorporating the comforting tones of autumn into your space.
Norway Natural Knots Porcelain
The Norway Natural Knots Porcelain tile brings the natural look of hardwood floors to your home. These Italian porcelain tiles are perfect for kitchens and bathrooms, offering both durability and an authentic feel. This 'knots' tile variation even comes in an exterior anti-slip finish, ideal for seamlessly transitioning from indoors to outdoors.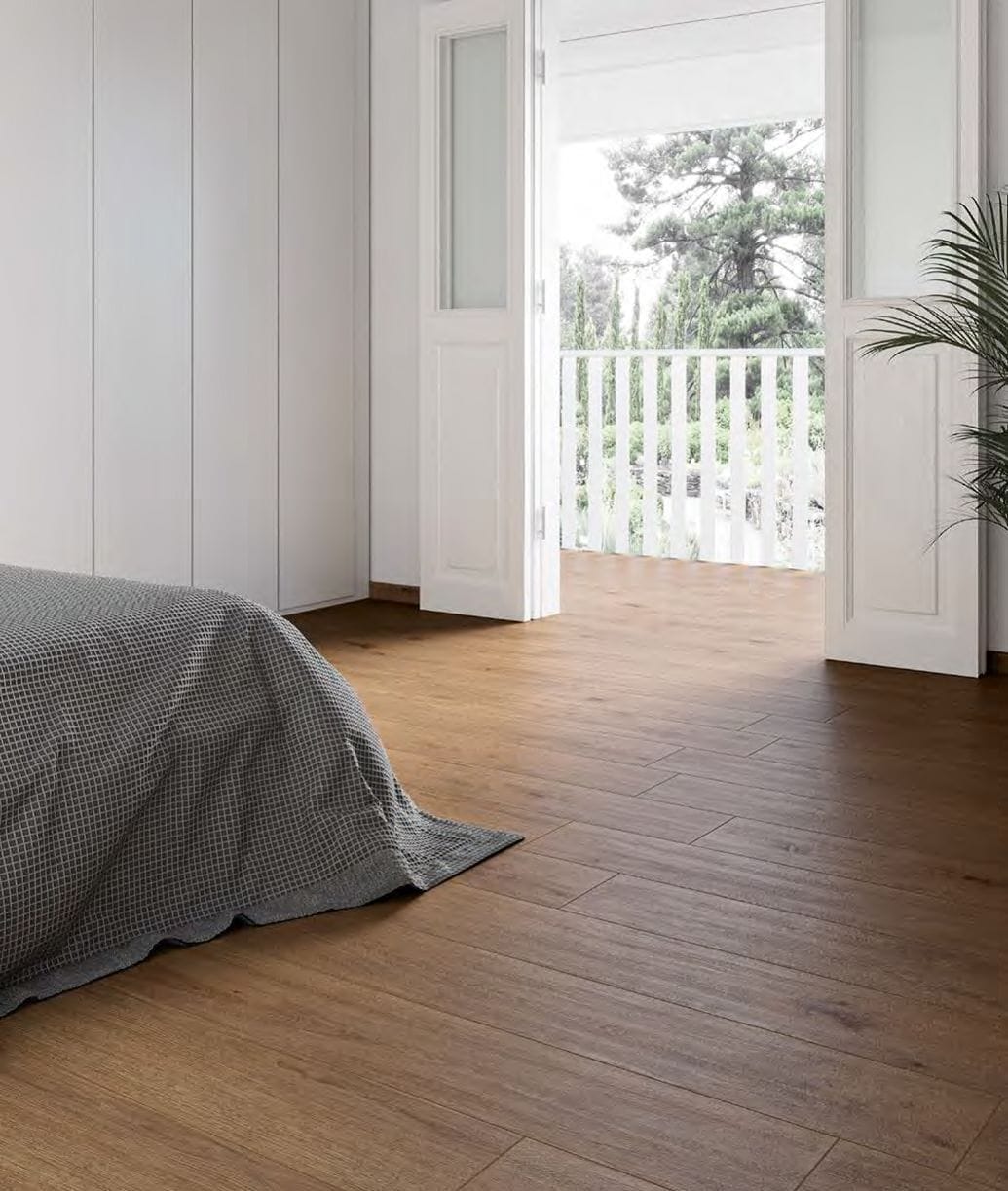 Campania Sand Tumbled Effect Porcelain
Campania Sand Tumbled Effect Porcelain beautifully replicates the realistic, authentic look of a tumbled edge limestone floor. These low-maintenance and cost-effective porcelain tiles are available in three inviting tile colours, perfect for the earthy palettes of autumn. Whether you choose these tiles for your hallway or living room, they will enhance the cosy, inviting feel of your home.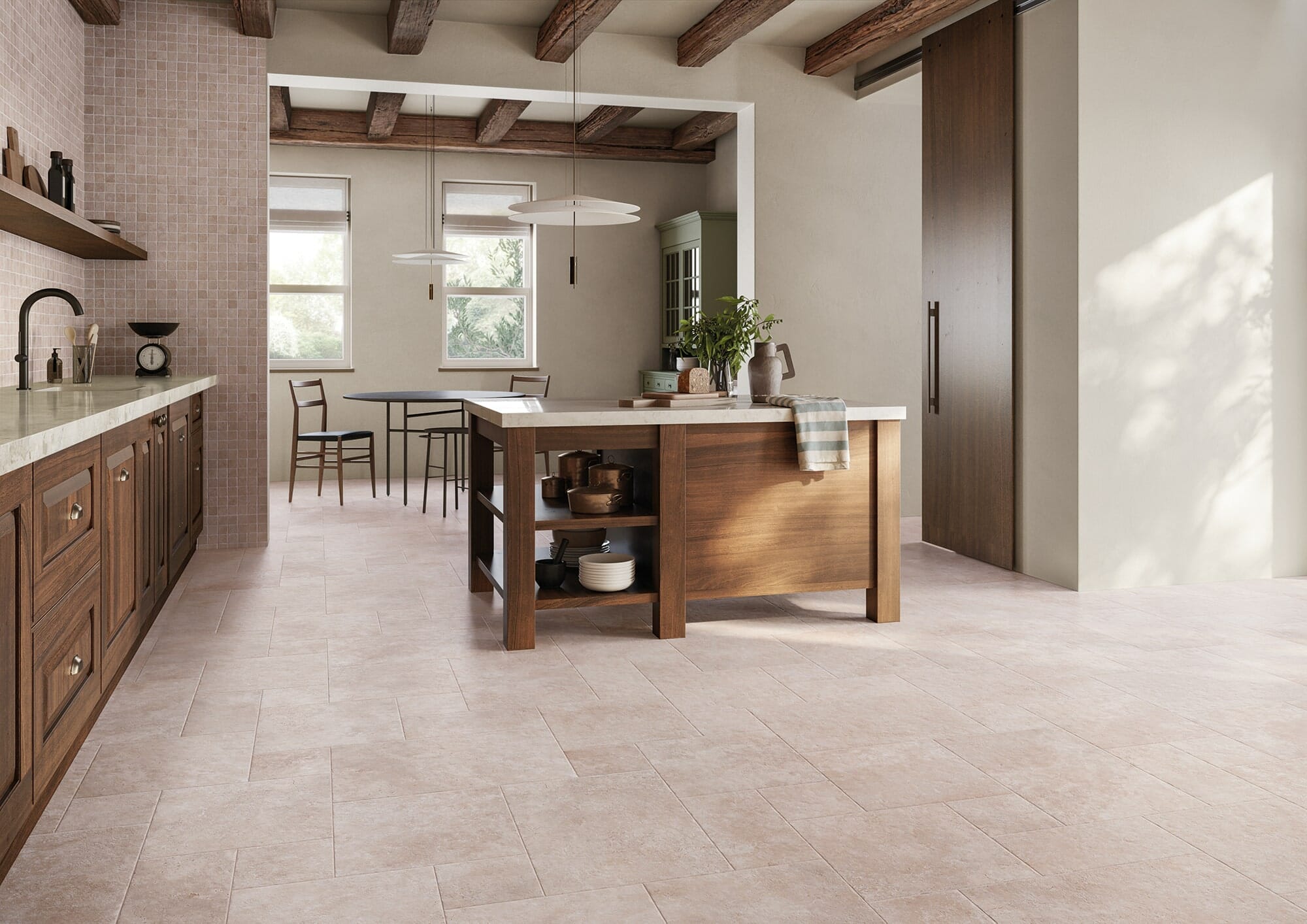 Orobico Light and Dark Polished Porcelain
Our Orobico Polished Porcelain is a tile that exudes style and elegance. With creams, cocoa and caramel tile colours that flow together gracefully, it's perfect for creating a chic living space in any room. Imagine these marble-effect tiles in your bathroom, transforming it into a luxurious sanctuary where you can unwind during the cooler autumn evenings.
A Warm Invitation To Browse Our Cocoa And Caramel Tile Colours
As you embrace autumn's warmth, consider our stunning cocoa and caramel tile colours to bring that inviting touch to your home. Whether you're drawn to the authenticity of wood effect tiles or the elegance of polished marble-effect porcelain, Terzetto Stone has a wide range of options for you.
You can browse our entire collection on our website, explore the images and find detailed product information to make informed choices. Don't forget to request a brochure for even more design inspiration. To truly experience the quality and colours of our tiles, you can order samples via our website. If you prefer to see and feel the tiles in person before making a decision, visit one of our 5 showrooms.
Visit our website, request a brochure, and place an order online. We showcase our tiles on Facebook, Instagram, Twitter and Pinterest, so follow us for offers, further ideas for your tile designs and more.