There are always new elements to interior design, with one being the growing prominence of mix and match tiles. In fact, some people see a mix of tiles as key to harmonious design!
Mix and match tiles add a sense of balance, so you can enjoy a room that looks and feels right. It's this quality that makes them so popular for bathrooms, where designers strive for a peaceful and relaxing space. The key is to pair tiles with their opposites, so decor is never dull or overwhelming.
Keep scrolling for ideas and examples!
Pair The Busy With The Simple
Take decorative tiles. They can be intricate, artistic and downright beautiful, but a whole room could be too much. In order to inject a sense of calm, incorporate a plain, quiet element that lets you appreciate the main work of art.
For instance, our Mercia selection features striking designs, which replicate gorgeous 'Old World Styles'. It could not be more different to our Concrete Grey Porcelain, a minimalist tile with a soft surface. You may never have thought of using this look, but it's perfect for Mercia's artistry.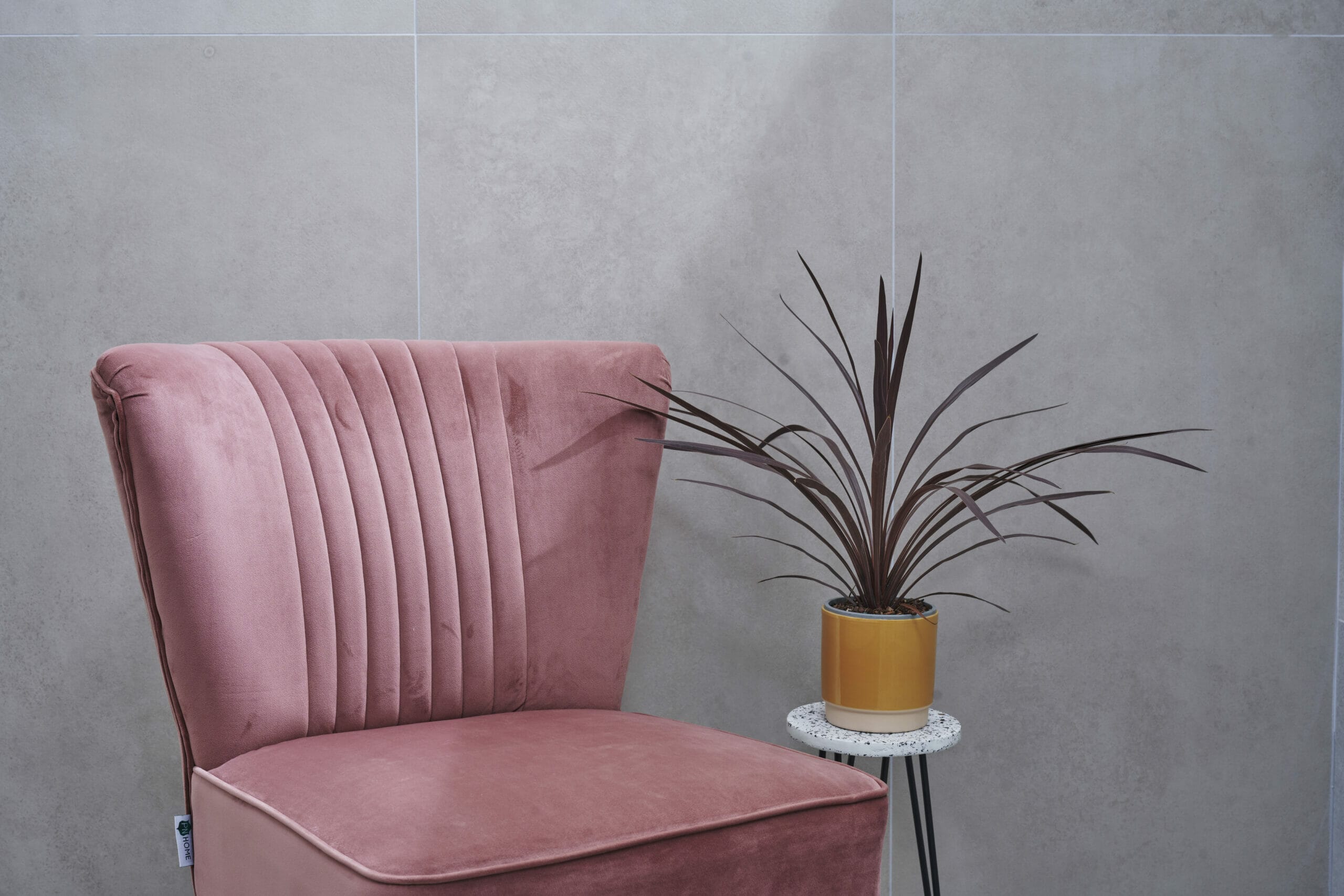 Similarly, the Geneva Coast is a calm contrast to our Castello Warm Mix. With the elegant Geneva porcelain as a wall or a floor tile, the glorious Castello Warm Mix can take centre stage.
You can also match tiles with different materials, such as stone and marble tiles paired with our porcelain. For example, you can pick our marble-effect Barletta and contrast this with our wood-look Norway Porcelain. Wood and marble are classic companions, as the marble look is softened by the wood-effect hues. You can also choose which will be the dominant aesthetic, as both tiles can be used on walls and floors. Will you create a sleek modern space softened by a wooden floor, or a sauna-style bathroom with a marble accent wall? The choice is yours.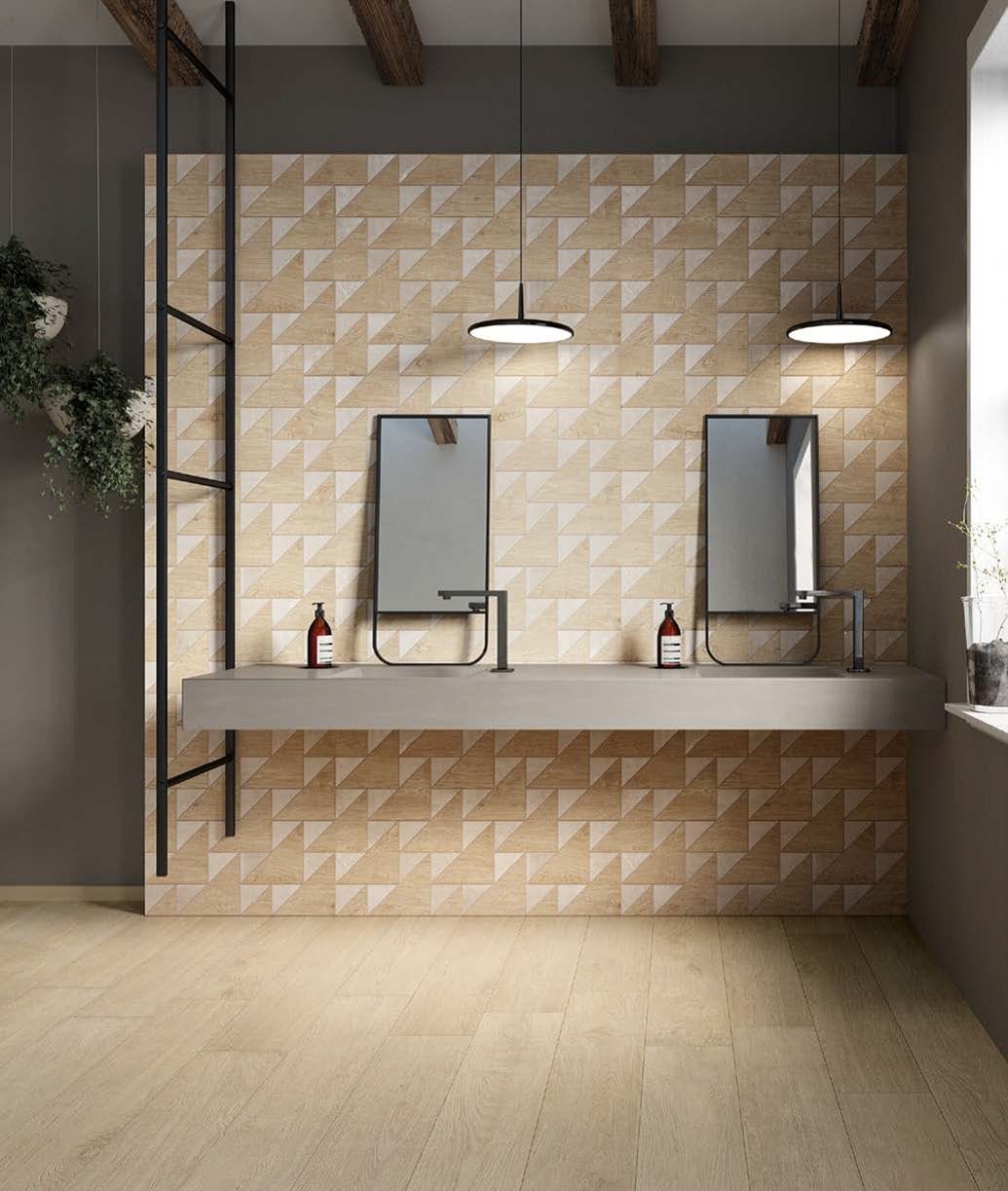 Match Tiles According To Pattern
In this instance, pattern refers to the different tile formations. For instance, you might lay our Basilica Porcelain in a stack bond format next to our wood-look Fiorino in a herringbone pattern. Stack bond lays out tiles in a grid, while wood-effect herringbone adds interest with a zig-zagging pattern.
It's also common for people to match tiles of the same colour, but with different shapes and layouts. Our Alanya Rose Honed Marble is available in rectangular tiles and small bricks, both of which are white with a light grey marbling. Herringbone bricks contrast beautifully with a brick bond floor, creating a subtle and chic space.

Colour Contrasts
It's also on trend for designers to use the same tiles but in beautifully contrasting colours. You could even incorporate two different shades in one feature, with our Geneva Chevron Nite and Silver forming a dazzling monochrome pattern. On the other hand, our Monaco selection features a great range of colours, letting you mix and match tiles to your heart's content! They can also be used to create your own design, such as ocean blue mixed with milky white.
Browse Our Website
Discover these beautiful tiles by browsing our website or by viewing them in person in one of our showrooms!
We also showcase our tiles on Facebook, Instagram, Twitter and Pinterest, so follow us for offers, design ideas and more.