French decor can be country or cosmopolitan, modern or medieval. Whatever the theme, French design is always beautiful, and something homeowners love to incorporate.
These five French-inspired tiles walk you through interior design à la française, popping into Monaco on our tour through the country.
Farmhouse French Decor
It's tempting to jump straight to Parisian chic, but the country home aesthetic is just as charming. Think of a southern holiday home in a provincial town, or a historic farmhouse surrounded by vineyards. Limestone floors are an excellent way to achieve this relaxed and rustic style, with their varied hues and intriguing texture.
Our Provence Porcelain tiles look just like classic limestone, with veins, shells and fossils embedded in the design. They come in a light ivory or warm ecru, creating a cool neutral floor or a warm and homely surface, perfect for the wood accents and wicker furniture common in provincial French decor.
Meanwhile, our new Bourgogne tiles are inspired by Pierre de Bourgogne, an important stone in the history of French architecture. Our limestone-style range is specially finished to give a soft gleam, the sides tumbled to give a sense of rustic simplicity.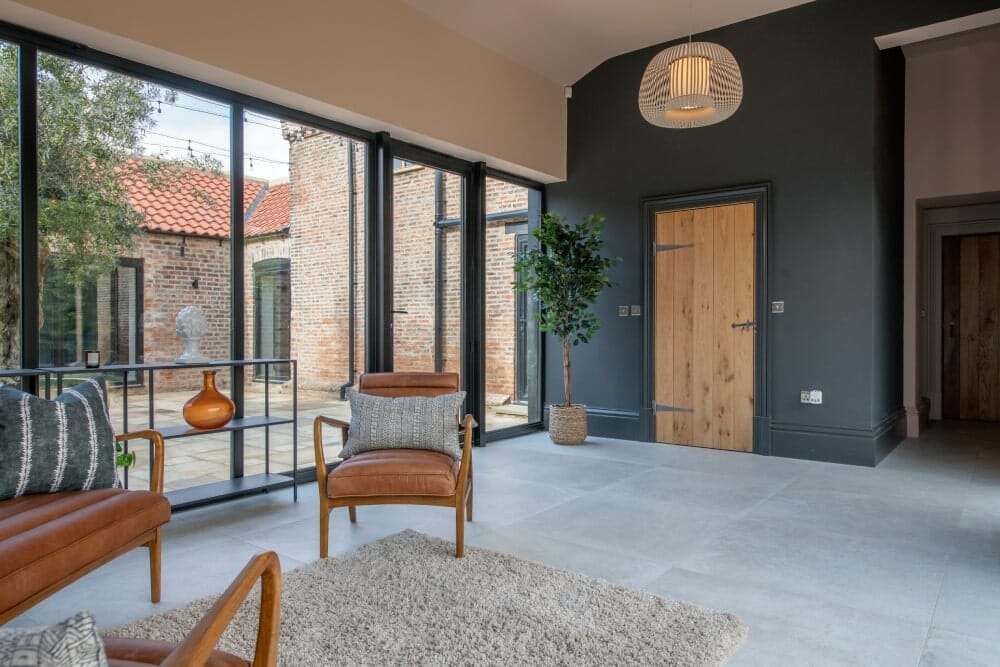 Chateau Floor Tiles
If you fancy something grander, you can tap into the look of a chateau – a chateau being a large manor or castle, often with opulent decoration.
Our two Chateaux tiles have been cleverly antiqued to make them look timeless, almost medieval. They're an exquisite real French limestone, with the option of grey hues or a warm Chateaux Vieux Mix, which has a blend of beautiful shades in square tumbled tiles. You can use these tiles to construct an inviting hall or traditional chateau kitchen.

Marseille Patterns
Patterns are an iconic part of French decor, especially floral designs in geometric shapes. These can introduce a vintage or retro element, but our striking Marseille collection suits modern designs as well as traditional.
You can create your French decor with a curved tile design in a majestic blue, white and gold, or opt for the earthy brown and beige motifs of the Marseille Décor Seventeen. The Décor Three uses soft grey flourishes, while the Décor Six uses an eye-catching and angular motif.
These tiles might transform your floor or adorn your walls, but if you'd prefer a quieter decor, you can add them as a backsplash, an accent wall or to tile around an interesting feature, such as a fireplace.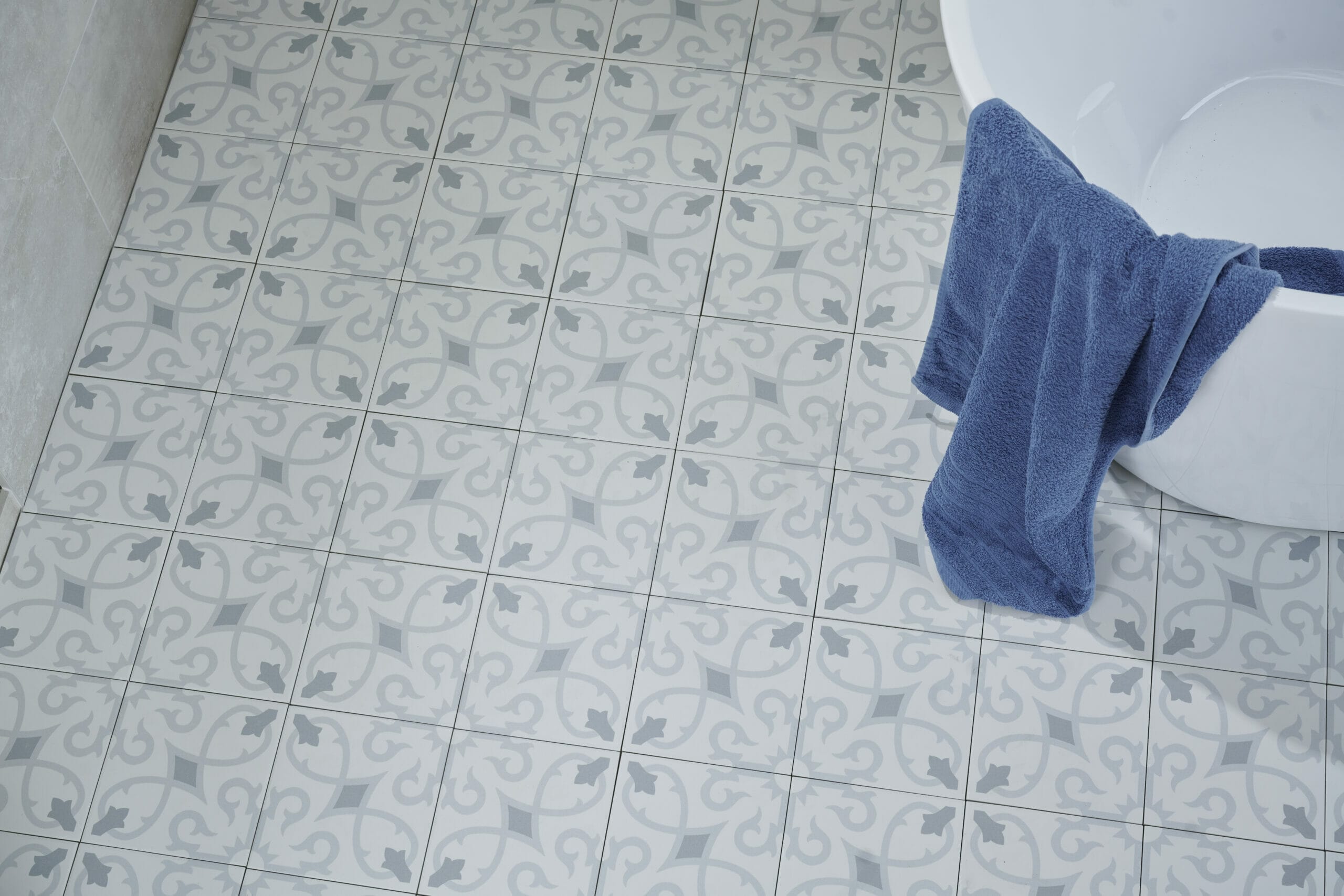 Monaco Luxury
Monaco is technically not in France. It's a tiny country surrounded by French borders, where luxury and glamour are the norm.
Our Monaco collection uses nature-inspired hues, coated in a lustrous glaze. These small-format tiles can be a real jewel in your wall design, especially with our rich Crimson and Botanical Green tiles, or you can create a more subtle opulence, as with the Monaco Glazed Milky White Ceramic. The pale elegance has a delicate cream undertone, covered with a reflective glaze.
From provincial to metropolitan, there's plenty to inspire you in your French interior design!
Browse Terzetto Tiles
If you want to get started on your French decor, these tiles are all available on our website, alongside a wealth of stone, porcelain and ceramic products. Alternatively, you can view them in person at one of our five showrooms.
We showcase our tiles on Facebook, Instagram, Twitter and Pinterest, so follow us for offers, design ideas and more.